The Duke and Duchess of Cambridge have embraced 300 years of royal tradition by naming their new son George Alexander Loius.  The third in line to the throne will be formally known as His Royal Highness Prince George of Cambridge, setting him up to become King George VII when he is finally crowned King.
The name George is the most popular for British monarchs in present times and a tribute to the Queen's late father George VI, the new little baby prince's great grandfather.  The name Louis is the couple choosing to pay tribute to Earl Mountbatten of Burma, Prince Charles's mentor who was murdered by the IRA in 1979.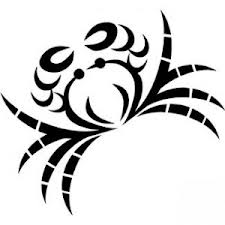 And what does his star sign symbolise?  The new Prince's star sign of Cancer means he'll be devoted to family life.  Like Prince William and his late mother Diana, Kate and William's son is a Cancerian, which is known for being domestic and maternal.  Cancerians take great pleasure in spending time with their family at home.  They also like to uphold tradition and respect family history which bodes well for a member of the royal family.  Members of this star sign are typically patriotic and keen to wave their flag whenever the chance arises.  This couldn't be better for their son, who is 3rd in line to the throne and could one day be head of the military.
The symbol of Cancer is a crab, which means they lie to retreat under their shell if they're not in the mood for company.  So let's hope the prince is able to escape the spotlight in order to get some privacy.  They also love sport and like being a member of a team.  They are also kind and sympathetic people so all in all life should be pretty good for our new royal Prince as he grows.