Looking for a Yummy Mummy Baby Shower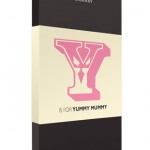 gift? She's going to love receiving this rather gorgeous chocolate bar - stylish - just like her! Doubles up as a great card! Tied with ribbon saying chocolate to add the finishing touches.
It not only looks good but tastes great too. Lovely milk Belgian chocolate. The milk chocolate is made with a minimum of 35% cocoa solids and the dark bar contains a minimum of 70% cocoa solids. The bar size is 100g and measures 8.5cm x 16.5cm.