Return to Previous Page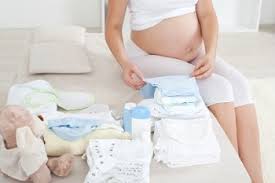 Our collection of Maternity Prepacked Hospital bags make the perfect baby shower or Mum to be gift.

These bags are filled with all the essential items that you will need in hospital with plenty of space for your own items. With lots of Mums on board in the Babies Babies team, we have carefully thought about what is needed to take into hospital for those first few days. So your bag can be packed and ready to go when little or no time is given to think about this. A great gift for the Mum to be who needs to be organised by her family and friends!!