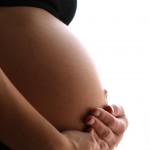 This is Pregnancy Advice and it is for anyone who needs to know a little more about being pregnant.  These days you can't hide it - pregnancy is a glamorous issue and having a Baby Shower Party is all part of Modern Maternity! From food to fashion, massage to fitness, Babies Babies will present you with a mini survival guide to see you through your pregnancy.
1. The 1st thing you need is ADVICE - read what you can, but trust your instincts. Follow what is right for you. And don't leave all your reading about what to do with a baby for after the birth, as by then you probably won't have enough time to pick up a book!!
2. Your body - It is uncertain to whether you can prevent stretchmarks or not as it may be down to genetics, but the benchmark product to use is Clarins Tonic Oil (£30). I used this during all 4 of my pregnancies and I swear by it! Perineal Massage Oil is also a must have product!  Use regularly to prepare the perineum before birth; also a beautifully neutral massage oil for pregnancy or any time.  When everything else is stretched and swollen, your feet are one area you can keep looking good. A well-polished toe will shout "I still care," to the world. Opt for a pedicure that offers a foot massage, too, as your feet are often throbbing from carrying the extra weight.
3. What to eat? - It is wise to eat plenty of foods naturally rich in folic acid on top of your supplement.Asparagus, black-eyed beans and brussel sprouts are especially good, along with broccoli, spring greens, green beans, peas and chick peas.There is no need to eat for 2! A woman who is not underweight when she begins her pregnancy nedds just 200 calories extra per day. This is equivalent to a couple of slices of toast with butter, a fruit scone or a smoothie drink.
4. Fitness - Unless you are at serious risk of miscarriage, don't give up your regime - just modify it. Keeping your muscles toned and strenghening your pelvic floor muscles (by squeezing them throughout the day), will help you in labour. Listen to your body. If you feel uncomfortable or in pain at any time, stop exercising.
5. Train your Brain - One way to a calm birth is to learn the buzz technique of the moment - Natal Hypnotherapy. You can take a course privately, in a group or teach yourself with home CDs. Successful parents swear hynotherapy is responsible for chilled babies.
6. What to Wear - Give into those elasticated-waistband trousers for slobbing out at home!! It'll feel like heaven after the office and be your most treasured item! Go mad with accessories as dressing up in them helps you feel more feminine as your body shape changes. And the choice is yours to whether you show off your bump or hide it!
7. HOT TIPS! Ginger is recommended for morning sickness. For a quick fix, grate an inch of fresh ginger into a mug and fill with boiling water. Infuse for 10 minutes, strain and drink.