Return to Previous Page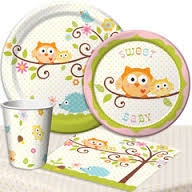 This is a lovely range of baby shower partyware & decorations in pastel colours with cute woodland animals for baby shower parties.

This range is perfect for baby showers where the sex is unknown, or not wanting to reveal the sex of the baby. The baby shower partyware and decorations from this range are brilliant for a light hearted cute theme.