Return to Previous Page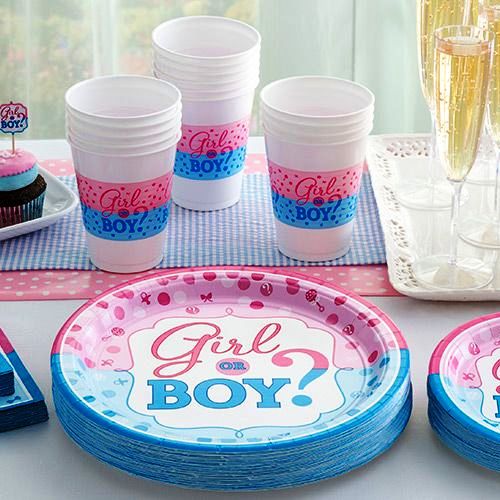 Gender reveal is a tableware and decoration range in pastel pink and pastel blue with a question mark. Ideal for when guests attending do not know the sex of the baby.

Lots of fun can be made of guessing the sex of the baby at the party including cutting our gender reveal cakes where the cake appears neutral until cut open, revealing either blue or pink vanilla sponge. Hence giving the secret of the sex of the baby.