Return to Previous Page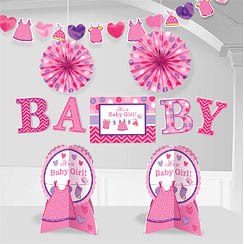 Baby Girl Clothes Line is a new pretty pink range perfect for welcoming a baby girl. The theme includes pastel pinks, hot pinks and purples, these are then complimented with images of baby clothes hanging on a clothes line and surrounded with love hearts which ultimately make this range extremely cute.

Baby Girl Clothes Line also includes a large variety of baby shower decorations that will give the baby shower that perfect party atmosphere.