Return to Previous Page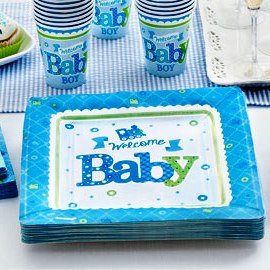 Welcome Baby Boy is a new Blue range perfect for welcoming a baby boy. The theme includes pastel blues, blues and greens complimented with images of trains and stars which ultimately make this range extremely cute.

Welcome Baby also includes a large variety of baby shower decorations that will give the baby shower that perfect party atmosphere.