Return to Previous Page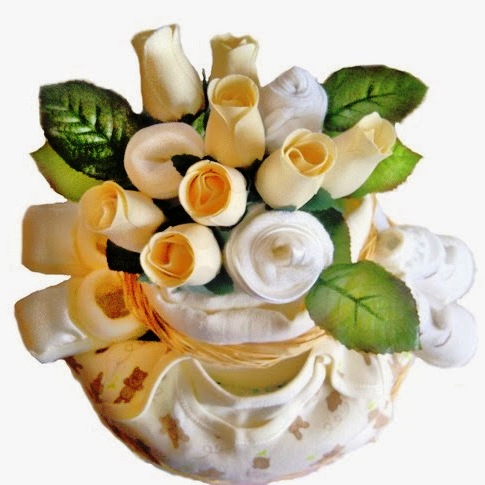 These beautiful bouquets of baby clothes are the perfect gift for a new mum or a new baby. Lovely individual items too ideal for gifts and favours.

Each bouquet is individually handmade and contains essential items of babywear that makes a fantastic alternative to fresh flowers.

The items used and the presentation of these buds and bouquets is of the highest quality. These beautiful bouquets are so unique and stylish that celebrity mum Katie Price featured them in her very own Baby Shower and they are also available in London's prestigious store 'Harrods'. A super Gift for Baby Showers and New Baby .

NEW Classic White range, which is always adorable on a new baby.