Return to Previous Page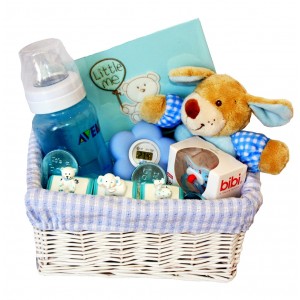 Not sure what to buy for a baby shower or new baby gift? Well, here at Babies Babies we have the perfect solution. Simply choose your basket, choice of gifts and we will do the rest.

Once you have chosen these items, we will arrange them beautifully in the basket, wrap in cellophane, tie with personalised satin ribbon and finish with a gift card.

All ready for you to give as a beautiful and special gift.