Return to Previous Page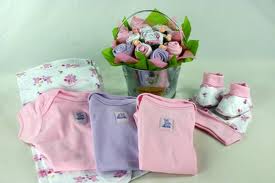 Our baby clothes bouquets are an extra special gift for mum, filled with the practical clothing essentials that she will need for her new bundle of joy!
Mum to be will love a baby clothes bouquet as a gift at her baby shower.
Unlike flowers, Mum will have benefit of these lovely clothes long after the baby shower.