Return to Previous Page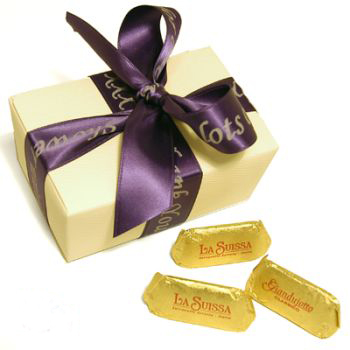 Say it with a box of chocolates!

These boxes are filled with individually wrapped luxury Swiss & heart shaped milk chocolates then the box is made extra special by wrapping personalised luxury satin ribbon around it with the message of your choice. Ideal for gifts and baby shower game prizes.

We offer different sizes of boxes filled with chocolates to suit all budgets and depending on what they are being used for, but each one is tied with luxury satin ribbon and personalised with the message of your choice in your chosen colour.