Return to Previous Page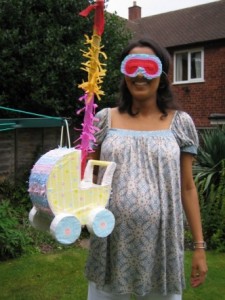 We have some great Baby Shower Pinatas, not only do they make a colourful centrepiece, they are a fun game too.

Impress your party guests with our range of pinatas and fill them with our sweets to complete your party. We also supply the stick or buster as it is correctly known as to bash your pinata as well as a mask for the competitors to wear if you are playing the game bind folded.

If time is of the essence then we have the solution for you. Buy our sweet combination, which is a selection of favourite branded sweets, chews and lollipops and enough to put into the pinata so you are all ready to go and play the game.